Bird Removal Services
(262) 800-8040
---
Safe, Humane, Effective Bird Control Services provided by Stateline Animal Control!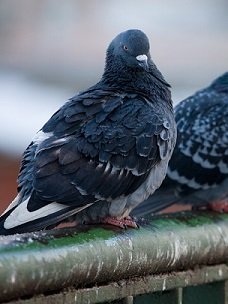 Bird Removal and Bird Control is a service Stateline Animal Control provides for residential and commercial customers. Nuisance birds can be very difficult to control if the right technique and equipment is not used. Stateline Animal Control implements the most humane methods and products on the market to ensure your problem is dealt with effectively, humanely, and efficiently.
Bird Removal Solutions
Some of the more common types of calls we receive regarding birds and their control are for birds in a vent, bird nest removal, birds roosting on buildings, dead bird removal and deodorization of infected areas, and bird cleanup. Birds are one of North America's dirties animals and they are known to billions of dollars of damage each year. It is important to put a stop on birds creating nests in your home and business as soon as possible, before they damage your property.
Our Wildlife Technicians at Stateline Animal Control are fully licensed to help with your Bird problems. If you are having trouble with any type of Birds, please give Stateline Animal Control a call today for all of your Southeastern Wisconsin Wildlife problems.
More information on Wildlife Services provided by Stateline Animal Control can be found on our Wildlife Removal Service page.